[vc_row top_padding="100″ bottom_padding="80″ bg_position="left top"][vc_column width="1/1″]
jOCEP – 1st Edition – Journeys ON CONTEMPORARY EUROPEAN PAINTING
jOCEP is an International peer review conference, integrated on the 3rd edition of ICOCEP INTERNATIONAL CONGRESS ON CONTEMPORARY EUROPEAN PAINTING, and it aims to promote the new investigation that is being conducted by Postgraduate and PhD researchers.
The first edition of this journeys has the theme 'New Places on Painting Research'.
We invite postgraduate students all over the word to submit original ideas of their research. This event will be entirely virtual, taking place from 2022 May 24 to 27th, in parallel with the ICOCEP 3rd Edition
In jOCEP, there will also be awards for Best Communication and Best Article, as well as Honorable Mentions.
All selected articles will be published on an open-access format edition 'jOCEP Proceedings Book – New Places on Painting Research,' and a selection of the best articles will be included in the ICOCEP 3rd Edition publication as book-chapters.
This is an opportunity to meet colleagues, get to know the most recent academic research, have a brainstorming about the world of painting in its multifaceted supports and mediums, and participate in creating the debate about painting research today.

[/vc_column][/vc_row][vc_row top_padding="100″ bottom_padding="80″][vc_column width="1/6″][/vc_column][vc_column width="2/6″][vc_column_text]
General Chair
Teresa Almeida
Organization Committee
Luis Fortunato Lima
Domingos Loureiro
Sofia Torres[/vc_column_text][/vc_column][vc_column width="2/6″][vc_column_text]
jOCEP Scientific Committee
António Colchete Filho (UFJF-FAU, Juiz de Fora, Brazil)
António Garcia Lopez (FBBAA-UM, Murcia, Spain)
Cate Watkinson (US-FACI, Sunderland, United Kingdom)
Elisabete Gouveia (UFPE, Pernambuco, Brazil)
Fernando José Pereira (FBAUP, Porto, Portugal)
Graciela Machado (FBAUP, Porto, Portugal)
Isabel Baraona (ESAD-CR, Caldas da Rainha, Portugal)
João Paulo Queiroz (FBAUL, Lisboa, Portugal)
Luís Fortunato Lima (FBAUP, Porto, Portugal)
Luis Herberto (UBI-FAL, Covilhã, Portugal)
Maria Luz Bañón (FBBAA-UM, Murcia, Spain)
Maxi Rodriguez (FBBAA-UM, Murcia, Spain)
Miguel Angel Lozano (FBBAA-UM, Murcia, Spain)
Paulo Freire de Almeida (UM-EAAD, Guimarães, Portugal)
Rui Serra (FBAUL, Lisboa, Portugal)
Susana Piteira (FBAUP, Porto, Portugal)
Teresa Almeida (FBAUP, Porto, Portugal)
Viga Godinho (UFBA-EBA, Bahia, Brazil)[/vc_column_text][/vc_column][vc_column width="1/6″][/vc_column][/vc_row][vc_row bg_color="#fafafa" text_align="center" top_padding="50″ bottom_padding="50″ bg_position="left top"][vc_column width="1/5″][/vc_column][vc_column width="1/5″][vc_column_text]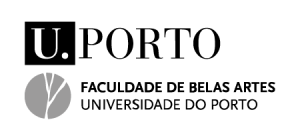 [/vc_column_text][/vc_column][vc_column width="1/5″][vc_column_text]

[/vc_column_text][/vc_column][vc_column width="1/5″][vc_column_text]

[/vc_column_text][/vc_column][vc_column width="1/5″][/vc_column][/vc_row]