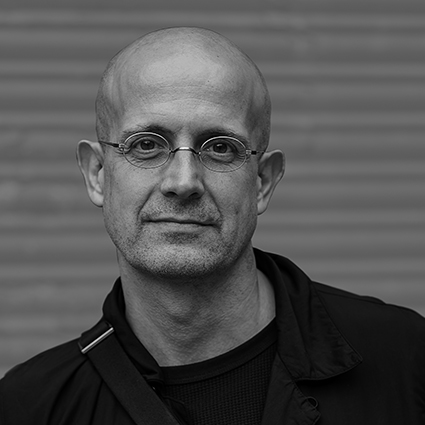 Juan Bautista Peiró López
Juan Bautista Peiró López (Rotova, Valencia, 1961)
He is a Doctor of Fine Arts and University Professor of "Painting and Environment" at the Faculty of Fine Arts Sant Carles of the Polytechnic University of Valencia. He has held various positions in university management, among them, Director of the Department of Painting between 1999 and 2005. Since then, he was Vice-Chancellor of Culture (2005/2011) and until May 2013 he held the position of Director of Institutional Communication of the UPV. His teaching, always related to mural painting and its updates in the contemporary urban space, as well as the research linked to the Art and Environment Research Center, make up his academic dedication.
Since 1996 he has directed various R&D projects, among which the "Sociological and urban dimension of public art" stands out. Critical analysis of the city of Valencia", "Renewable energy systems applied to public art projects" and "The dynamic role of public art in degraded districts". At the same time, he has participated in numerous artistic intervention initiatives in the city, including the curatorship of the Poliniza Dos Urban Art Encounter, which has reached its thirteenth edition. He has also coordinated two UPV doctoral programs at the UNAM National School of Plastic Arts and has directed some twenty-five doctoral theses. He has three recognized research periods.
He is a member of the Valencian, Spanish and International Associations of Art Critics. He has been chief editor of Cimal magazine. International Art, exercising art criticism in media such as Postdata, a cultural supplement of the Levante-EMV newspaper and in research magazines such as Ars Nova, Fabrikart or Revista de Artes Plásticas, Estética, Diseño e Imagen. Likewise, he has participated in various publications on artistic reflection: Art and functionality (2002) and Urban dialogues, confluences between art and the city (2008). He is currently part of the editorial board of Deforma magazine.
Along with extensive work focused on cultural management and the development of artistic initiatives of various kinds, he has curated numerous national and international exhibitions. Lastly, this management, research, and teaching work have been complemented by the work carried out as an advisor to contemporary art collections in Spanish public and private institutions, such as the Caja de Ahorros del Mediterráneo (CAM), or DKV.
Back